image31.jpg
Looks like Brian knows something that Marion doesn't!
I took a picture of the Disneyland video display to get this. Notice Jessica with the yellow sweater over her head! This protected her from the dreaded Stinky Water... this time!
Jessica looks smug... she doesn't know she is about to get doused by the dreaded Stinky Water on this ride.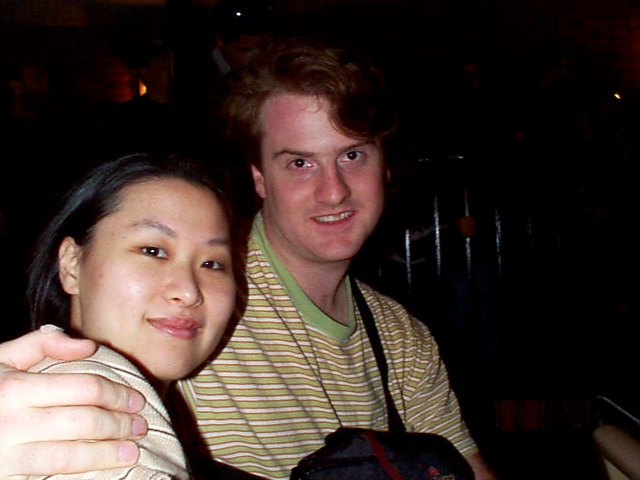 image35.jpg